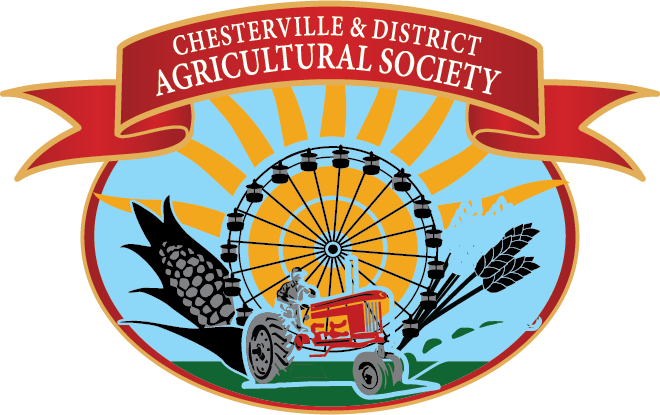 Cancelled for 2020
After careful consideration of all the safety concerns and uncertainties around the outcome of the COVID-19 pandemic, it is with heavy hearts that the Chesterville and District Agricultural Society (CDAS) has decided to cancel this year's Chesterville Fair.
Although this would have been our 89th annual event, CDAS board members unanimously felt that this was the right decision. Our highest priority is to keep our community, vendors, volunteers and board members safe as we navigate through this 'new normal'.
Our sponsors are the backbone of this event and we thank you all from the bottom of our hearts. We hope you can all understand how difficult this decision was to make and that we did it for everyone's safety.
We wish you all the best through this difficult time and hope to see you next year as we celebrate Chesterville Fair's 90th anniversary.
Stay safe! Stay Well! Stay Healthy!
CDAS 2020 Board of Directors.
#supportlocal #chestervillefair #fairsareresilient
August 28 to August 30, Friday afternoon to Sunday afternoon
Premises ID: ON4213727
Civic Address: 153 Queen St, Chesterville, ON K0C 1H0, Canada
GPS: 45.10178 -75.23689
Phone: 613-720-0412
Email: This email address is being protected from spambots. You need JavaScript enabled to view it.
Website: http://www.chestervillefair.com
Facebook: https://www.facebook.com/chestervillefair/
Livestock shows, agricultural displays, Homecraft exhibits, truck and tractor pulls, demolition derby, entertainment and more!
Carol Johnson, Fair President
PO Box 571, Chesterville, ON, K0C 1H0
This email address is being protected from spambots. You need JavaScript enabled to view it. 613-720-0412